Horsehide Leather Vest - 2 Color Braid Style MLVB250

Hi there Folks, thanks for checking out our Horsehide Leather Vest listing
Horsehide has many unique properties, it is immensely strong and durable even in the extreme conditions, unlike other hides horsehide is naturally waterproof.
I have partnered with a U.S supplier to offer you these awesome horsehide vests and other horsehide leather products at the best price for my customers. I don't think you will find a better quality or price for these beautiful horsehide leather vests.
Most leather braid colors are available, let me know the colors you want either by uploading a note or e-mail me after ordering.
These Mens Horsehide Leather Vests are available in limited sizes but if you want a custom measurements or different colors or snaps Contact Me and tell me what you want and I will get you a quote.
Horsehide Leather Vest Style MLVB250 2 Color Braid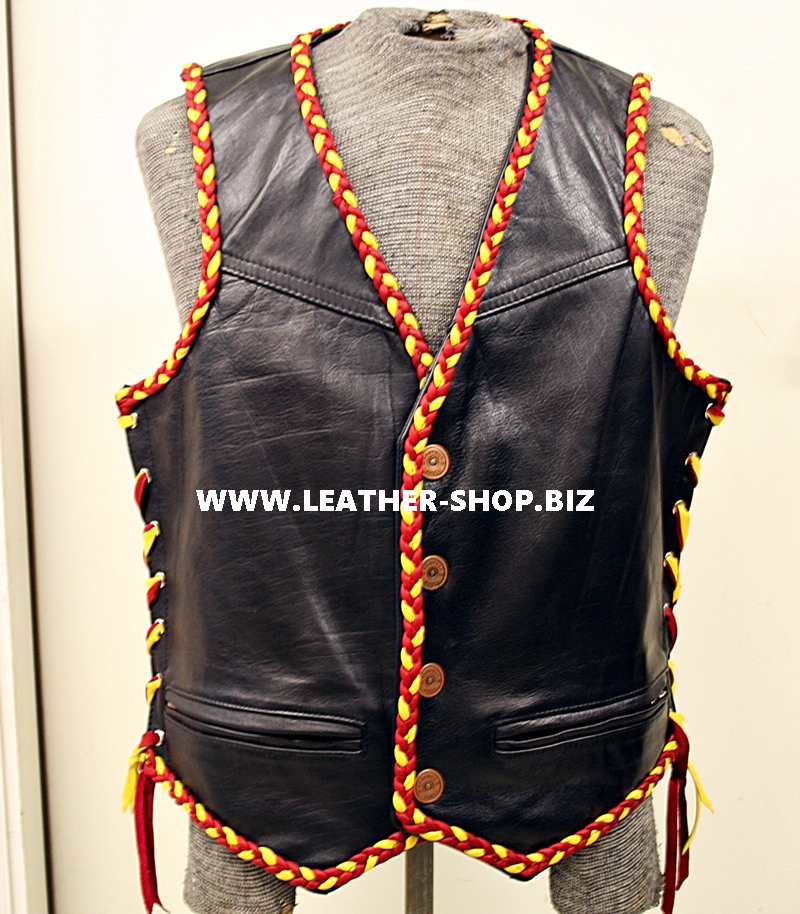 Pic shows red/yellow braid and shotgun shell style snaps
Features of Horsehide Leather Vest MLVB250 Black
Horsehide is naturally waterproof.

Manufactured with Front Quarter 1.2 - 1.4mm Horsehide.
Open style collar.
Four snap closures on front.

Two zippered front pockets.

Two zippered internal pockets.

Side laces for size adjustment.
Different snaps available, Buffalo Nickle, Mercury Dime, Shotgun shell...
Made in USA and ships Worldwide by courier.
How To Figure Out The Measurements You Need For Horsehide Leather Shirts
Chest: Measure under arms around the fullest part of the chest. Be sure to keep tape level across back and comfortably loose.
Length:
Measure from the base of neck to the waistline.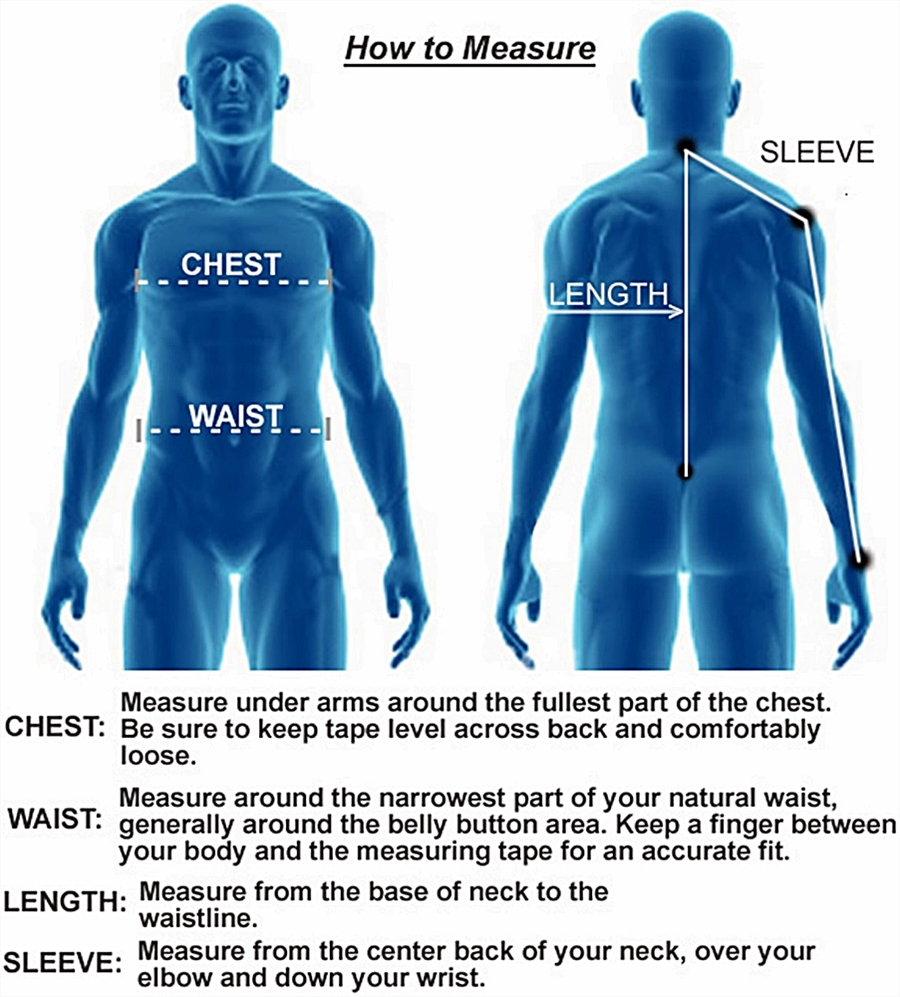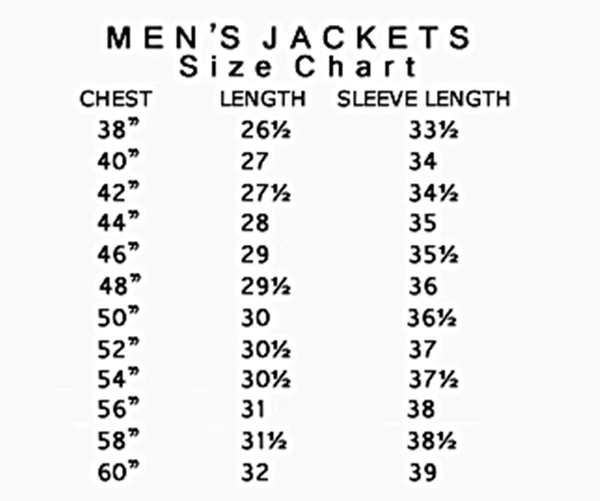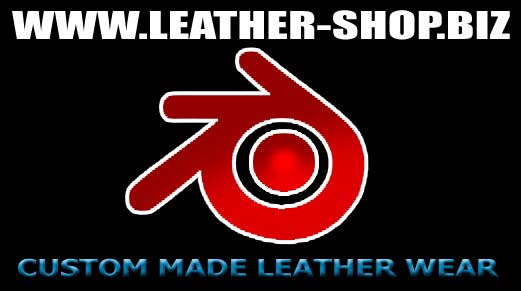 If you have any questions don't hesitate to ask us. You can click on the CONTACT US button above or you can call or e-mail us anytime.
E-MAIL = ron@leather-shop.biz or PHONE (315) 307-8923 Anytime and we will get back to you as soon as possible.